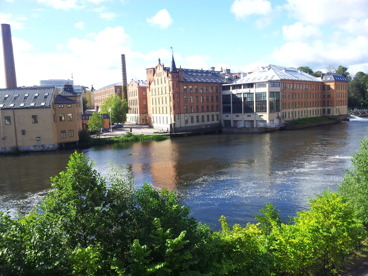 We make it simple, slim, smooth and above all, at a low price!
Your hostel in Norrköping

At Pronovahuset in the middle of the tourist area "the Industrial Landscape" in central Norrköping is our discount hostel: Pronova hotel & guesthouse. With views of the sky and even from some windows, view over the city roofs and chimneys, you are literally sleeping in the center but still in peace and quietness.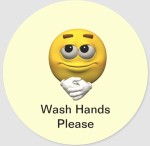 Information due to the coronavirus (COVID-19)
Pronova hotel closely monitor the situation and follows the recommendations from the Swedish health administration.
We always have a high priority towards hygiene and cleanliness. But in these circumstances, we have increased frequency and accuracy when it comes to cleaning exposed areas. This means, among other things, that we regularly disinfect, for example, door handles, toilets and other frequent surfaces.
To further enhance the safety of our guests, we have also introduced the possibility of having a breakfast bag delivered to the room as an alternative to our regular breakfast buffet
We have strict routines for our staff's hand hygiene and use gloves to the greatest extent possible. We also want to encourage both our staff and our guests to wash their hands frequently and carefully.
When it comes to bookings, our usual cancellation policy applies. Unfortunately, if you made a prepaid booking, it cannot be rebooked or canceled. However, under current circumstances, we naturally want to help you as a guest as much as possible. This means that by contacting us you have the opportunity to move your booking to another date in 2020.

The health and well-being of our guests is always our top priority​​​​​​​

Isn't it lovely to be living in a standard of a hotel,
but have the price of a hostel?

Pronova hotel & guesthouse like to offer affordable rooms with the standard of a hotel but the price of a hostel. All rooms have a TV and provides free Wi-Fi. The bed is already made and you don't have to worry about cleaning at all. In most of the twin rooms there are shower and WC. Our single rooms have shared showers and WC's just outside in the hallway. As our guest you have free access to the kitchen and you can serve yourself from our buffet breakfast in the morning.

We want you to have the feeling of a really good bargain when you stay with us, we have the hostel for you who appreciate the easy and close.